YOUR GIFT HELPS KIDS LIKE GRACE
Join the Monthly Wishmaker Club and make wishes come true each and every month! As a member of this special group dedicated to the ongoing fulfillment of wishes, you will help make wishes possible year round.
With your continued support, our wish kids and families can be assured that their wish will be granted when they need it most, not when we have the money to pay for it.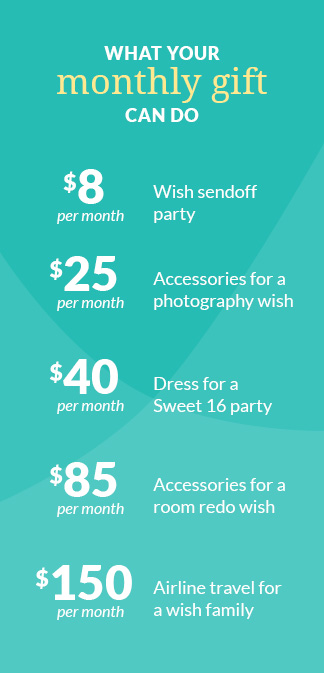 If you're unable to make a monthly commitment, please make a one-time gift.