Colton's Wish
---
Three-year-old Colton has faced an uphill battle with a brain tumor — but that doesn't stop him from reveling in the range. Whether it's staying in the mountains, chopping wood or sitting by the fire, Colton loves the lumberjack life and dreams of throwing on the overalls. Thanks to the support of generous donors like you, Colton was granted his wish as his family traveled to Pigeon Forge, TN, for an authentic lumberjack adventure.
The power of a wish.
Wishes can be transformational for kids with life-threatening medical conditions — like Colton — and their families. But wishes are only possible because of generous donor support. When you set up your monthly gift, you'll know that you're helping grant life-changing wishes every month. Plus, automatic monthly payments means your ongoing donation will have a larger impact on granting children's wishes.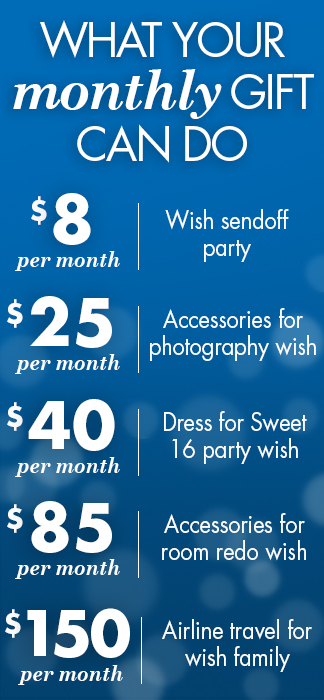 If you're unable to make a monthly commitment, please make a one-time gift.