Madison's Wish
---
Madison's wish came true just as she celebrated being six months cancer free - a milestone worth celebrating after spending much of her childhood fighting a rare bone cancer. On the day of Madison's wish, she learned how to make a sand castle to rival all others with the help of two professional builders. For Madison, her day at Fort Myers Beach was the positive culmination of her improved health and the future she can look forward to.
Wishes can be transformational for kids with life-threatening medical conditions — like Madison — and their families. But wishes are only possible because of generous donor support. Your donation will help us grant more wishes that transform the lives of children with life-threatening medical conditions, forever.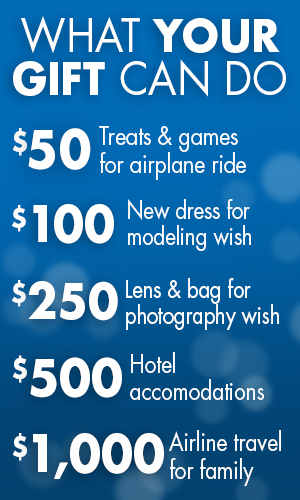 If you'd like to help grant wishes every month, please sign up to donate monthly.